Student Achievements 2007-08
Congratulations to Our Graduates for 2008
Justin Dhooghe
Tiara Diamond
Yuya Ishiwatari
James Hardeman (Fall 08)
Arloe Anania-Murray Scholarship Recipients 08-09
Chris Hasek
Brendan O'Dea
Michael McGie Service Award Recipient 08-09
Paul G. Hewitt Scholarship for Future Physics Teachers Recipients 08-09
Chad Gillis
Jason Belveal
Floyd English Scholarship Recipient 08-09
Summer Internships 2008
Kris Kilpatrick will be mathematically modeling "Newtonian Rimming Flow" as part of an NSF Research Experiences in Mathematics for Undergraduates and Teachers at California State University, Chico with Dr. Sergei Fomin.
Joel Amato will spend his third straight summer as an intern at the Jet Propulsion Laboratory in Pasadena working in the Electronic Parts Engineering Department on quality assurance.
Other Students Achievements of Note
Joel Amato earned the CSU Chico Advisory Board Outstanding Student Service Award.
Chad Gillis was named a NSF Noyce Scholar and will be awarded the associated scholarship.
Preston Countryman won the Lieutenant Merton J. Rawlins Scholarship that rewards community service as well as academic achievement.
Tiara Diamond, Nic Sanabria and Justin Dhooghe, along with Dr. Eric Ayars won the national Society of Physics Students Undergraduate Research Award.
---
Faculty Achievements 2007-08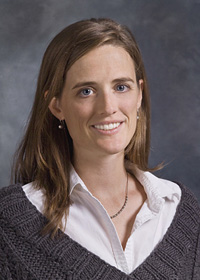 Dr. Leslie Atkins presented a Research Committee Sponsored Workshop: "Using Video cases to Support and Study Preservice Teacher Learning: Two Approaches" at the National Association for Research in Science Teaching Meeting in Baltimore in March 2008 and has implemented the NSF-sponsored, inquiry-based curriculum based on the workshop: "Physical Science and Everyday Thinking" for pre-service teachers.


Dr. Xueli Zou has had her paper "Millikan Movies" accepted for publication in The Physics Teacher along with Eric Dietz, Trevor McGuire, Louise Fox, Tiara Diamond, Brendan Diamond, Ricardo Chavez, and Stephen Cheng. Her work, "Collaborative project: Using student design tasks to develop scientific abilities," is published in the Proceedings of the National STEM Assessment Conference in 2007. "Using student design tasks to develop scientific abilities," is in the Proceedings of Physics Education Research Conference 2007: Cognitive Science and Physics Education.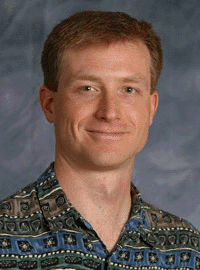 Dr. Eric Ayars presented two talks "Phonons in a One-Dimensional Crystal" and "Ruchardt's Measurement of gamma using a ground-glass syringe" at the National Summer Meeting of the American Association of Physics Teachers at Greenville, North Carolina in July 2007. At the same meeting he presented a poster, "Quantitative Measurements on Non-Newtonian Fluid Viscosity" along with student, Daniel Bowen. In addition, his students Tiara Diamond, Justin Dhooghe, and Nic sanabria earned a Society of Physics Students Undergraduate Research Award to study viscosity transitions in non-Newtonian fluids. He is also pioneering the use of PodCasting homework solutions.


Dr. Philip Gash presented a talk entitled, "Saturn has Rings, Why Don't We" at the Northern California American Association of Physics Teachers Spring Meeting in Brentwood, CA in April 2008. He has also presented seven 2-hour workshops on Mathematica for our physics students.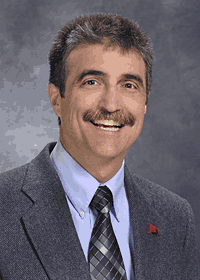 Dr. David Kagan continues to serve on the Editorial Board of The Physics Teacher and the Advisory Board for Basic and Applied Academies of Research. He has spent the year as the Interim Science Education Coordinator building a new department of Science Education in the College of Natural Sciences.


Dr. Louis Buchholtz was awarded a CELT grant to reintroduce the classic physics experiments from archival footage over the last fifty years contained in the "Physics Cinema Classics."


---